Professor Katie Flanagan
The lecture will take place at the Meeting Room, QVMAG at Inveresk.
If you intend to attend in person: Due to COVID restrictions, registration will be required – phone 0417 330 118 or email apcachris@gmail.com
To view remotely via ZOOM: Register in advance by clicking here. After registering, you will receive a confirmation email containing information about joining the webinar.
To download a flyer for printing, click here.
---
Katie is a world-renowned clinician scientist, Head of Infectious Diseases at LGH and a Professor at UTAS, RMIT and Monash Universities. She is Honorary Secretary of the Australian Society for Infectious Diseases, chairs their Vaccination Special Interest Group, is a member of the Australian Technical Advisory Group on Immunisation, and chairs their COVID-19 Vaccine Utilisation and Prioritisation Subgroup.
Her talk will discuss the platform technologies being used to design COVID-19 vaccines, candidates in preclinical and clinical trials and phase 3 trial efficacy results. It will then discuss the progress globally with COVID-19 vaccine rollout and the Australian COVID-19 strategy and program in more detail. It will conclude with discussing next-generation vaccines including those against emerging SARS-CoV-2 variants.
---
Generously supported by

Continue reading →
On Monday, 15th February, 2021, the Royal Society of Tasmania delivered its Apology to Tasmanian Aboriginal people, taking responsibility for the negative impacts of its past actions.
---
Continue reading →
2021 Lecture Calendar
View the southern lecture calendar of events.
View the northern lecture calendar.
Continue reading →
The Royal Society of Tasmania invites you to a public lecture on Sunday 28 February 2021 at 1.30pm by Professor David Bowman.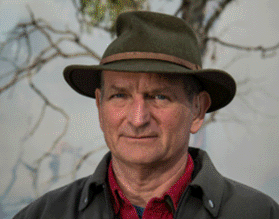 He will deliver a lecture on his research into problem solving as a means of achieving sustainable co-existence with fire.
Register in advance for this webinar.
After registering, you will receive a confirmation email containing information about joining the webinar.
Click here to view the latest flyer for the event and print if necessary.
---
Due to circumstances beyond our control the advertised lecture by Dr Lavers has been postponed until 23rd May, and Professor David Bowman most generously agreed to bring forward his lecture previously planned for that date.
---
Generously supported by

Continue reading →
Zoom. Lectures will be on Sunday afternoons at 3 pm (except where otherwise indicated).  We hope that you will all find this a convenient and an enlightening way to spend a Sunday afternoon.  As usual, there is something for everyone and everything of value and interest to inquiring minds of all persuasions.

Sunday 7 March.  AGM, Tasmanian Australian of the Year for 2020, Jessica Melbourne-Thomas.

Tuesday 16 March. Medal presentation by Her Excellency Professor the Honourable Kate Warner AC, Governor of Tasmania at Government House.

Sunday 4 April (Easter). 2020 Peter Smith Medal Lecture, Frances Sussmilch.

Sunday 2 May. Susannah Fullerton OAM, FRSN (TBC)

Sunday 6 June. ATSE Joint Lecture (TBC)

Sunday 4 July. TMAG Curator (TBC)

Sunday 8 August. (TBC)

Friday 27 August. Joint Beer Aquatic Event for National Science Week at Hobart Brewing Company

Sunday 5 September. 2020 Doctoral Award Winner/s (TBC)

Sunday 3 October. History lecture (TBC)

Sunday 7 November. Medical sciences/Menzies lecture (TBC)

Tuesday 7 December. Christmas lecture (TBC)
PLEASE CHECK REGULARLY FOR UPDATES.
---
Continue reading →
ENGAGEMENT, DIVERSITY AND INTERDISCIPLINARITY TO TACKLE FUTURE CHALLENGES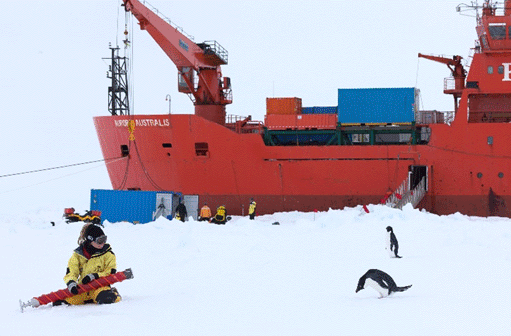 The Royal Society of Tasmania invites you to attend this lecture by Dr Jess Melbourne-Thomas on Sunday March 7th, 2021 at 3 pm, at the Stanley Burbury Theatre, University of Tasmania. Dr Melbourne-Thomas was the Tasmanian Australian of the Year 2020.
The lecture follows the Annual General Meeting of the Society. Attendance in person is limited by current pandemic restrictions and it is necessary to register for this event.
---
REGISTRATION
Registration of RST members IS NOW OPEN at https://www.eventbrite.com.au/e/rst-agm-and-lecture-tickets-140054549929 The password is "RST". The registration site will remain open until Friday 5th March 2021.
Registration of non-members WILL OPEN on 14th February at 1 am at https://www.eventbrite.com.au/e/rst-agm-and-lecture-tickets-140054549929 , and remain open until Friday 5th March 2021. The password is "RST".
ADMISSION
Admission is free for members of the Royal Society of Tasmania.
Charges for non-members:
– $6 general admission
– $4 for students and Friends of TMAG
ON THE DAY
Please print and bring your ticket on the day or else have it available for viewing on your mobile phone.
Please also arrive a few minutes early to facilitate entry to the lecture theatre and Covid-safe seating arrangements.
---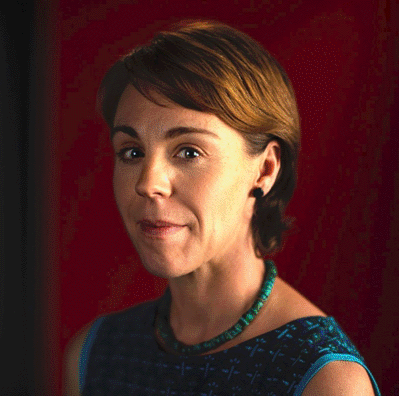 Dr Jess Melbourne-Thomas is a Transdisciplinary Researcher and Knowledge Broker with CSIRO Oceans & Atmosphere. Her research background is in mathematical modelling and Antarctic climate change science and she was a Lead Author for the recent IPCC Special Report on the Oceans & Cryosphere in a Changing Climate. Jess co-founded the Homeward Bound project, which took the largest ever all female expedition on a leadership journey to Antarctica in 2016. She was one of Australia's first 30 Superstars of STEM and was named Tasmania's Young Tall Poppy of the Year in 2015 for her excellence in research, science communication and policy engagement. Jess was the 2020 Tasmanian Australian of the Year.
Abstract
The future of the Earth and its global population holds significant challenges, particularly with respect to climate change mitigation and adaptation. Indeed, in 2020 we experienced a taste of many of the impacts to come. Engaging people with science and tackling misinformation will be a key part of finding solutions to the challenges ahead.
In this presentation Jess will discuss approaches to engagement with policy-makers, industry and the general public, including increasing needs for co-design, translation, communication and interpretation of science to tackle complex problems. She will give examples of how inter- and transdisciplinary research approaches can support robust decision-making. She will also discuss the importance of increased diversity and equity in STEMM in designing novel solutions to address future challenges. Jess will also reflect on her own learnings about challenges and solutions through her year as 2020 Tasmanian Australian of the Year.
Continue reading →
Nominations for positions on the Royal Society of Tasmania Council are now open for election at the 2021 Annual General Meeting.
A copy of the nomination form can be downloaded  here.
Continue reading →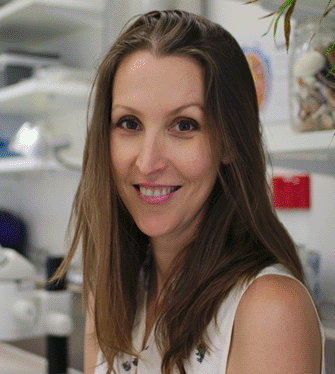 The Royal Society of Tasmania invites you to a public lecture on Sunday 28 February 2021 at 1.30pm by Dr Jennifer Lavers.
She will deliver a lecture on her research into the effects of plastic debris on marine animals, habitats and ecosystems..
Click here to view the latest flyer for the event and print if necessary.
Note: Instructions on how to participate are not finalized. Please monitor this post for the latest information.
---
Generously supported by

Continue reading →
Charles Darwin in Hobart Town, a review by John Hill
Charles Darwin in Hobart Town
A review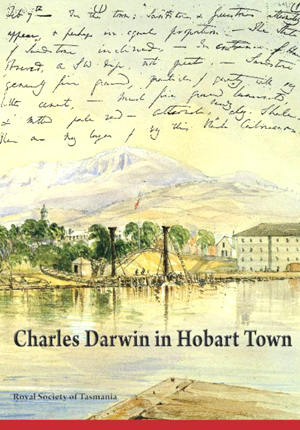 Preamble. Charles Darwin in Hobart Town is an intensely interesting and informative book that deserves to be read with concentration and reflection. The contributors to this volume have related Darwin's observations and inferences to the current state of knowledge in the 21st century and this approach illustrates the true genius of Darwin's deductive thinking as a scientist and a social anthropologist.
To place Darwin's Hobart visit into context, the time is the first quarter of 1836. HMS Beagle, on a five year round the world voyage of scientific discovery, had arrived in Sydney. Charles Darwin was on board as the expedition's naturalist and as gentleman companion to Captain Fitzroy, commander of the Beagle.
The Australian itinerary for the Beagle comprised nineteen days in Sydney, ten days in Hobart, and eight days in Albany. At each port-of-call Darwin completed forays into the Australian countryside. It has been mooted that the most important legacy of his Australian visit was derived from his experience of its flora and fauna: this was the disturbing thought that 'Two distinct Creators must have been at work'. Darwin realised that similar ecological niches in different parts of the world tend to be occupied by very different species. 

Frank Nicholas

(Emeritus Professor of Animal Genetics, University of Sydney) has suggested

in an article in The Conversation

that Darwin's Australian experience was probably the catalyst that generated The Origin of Species published in 1859.
Charles Darwin in Hobart Town is a well-researched book that brings to life Darwin's ten days in Hobart in early 1836. It was published in 2009 by the

Royal Society of Tasmania

to commemorate the two hundredth anniversary of Darwin's birth. The contributors have provided valuable background information that complements Darwin's field observations. One cannot enter Darwin's mind on his objectives while visiting Hobart but it may be that the species he had observed in the Blue Mountains and Bathurst, namely the kangaroo and platypus, were on his mind. His subsequent excursions in Hobart resulted in fundamental conclusions on geological principles, thoughts on anthropology and on environmental trends already apparent in the early years of the colony.
Darwin's ideas on the concept of 'civilisation' were crystallising in tandem with his impression of different cultures he had encountered at Beagle's ports-of-call and now in Tasmania with conflicting concepts relevant to the embryonic Origin of Species. By the time Darwin arrived in Hobart he had observed volcanoes, active glacial moraines and land mass rise and fall due to seismic activity. He had also encountered an extensive variety of flora and fauna as well as racial and ethnic variation in human society. His powers of observation, deduction and subsequent reservations on his developing anthropological theories came to the fore in Hobart.
Darwin was extremely active while in Tasmania. His notes indicate extraordinary powers of observation and deduction. These are enhanced by the contributors' explanatory notes that provide relevant current information on the feature or the matter at hand. Darwin considered some of his deductions so challenged current orthodoxy that he did not publish them in order to protect his reputation. Darwin's work and principal conclusions emanating from his Hobart visit are summarised under geology, fauna, flora and environmental issues and human evolution.
Field Geology. Although primarily a naturalist, Darwin's geological observations were fundamentally important to this science still in its early development. From outcrop examination he correctly identified Tertiary, Triassic and Permian stratigraphy and the Jurassic intrusive greenstone (dolerite) and surface trap rocks (basalt). In the Permian strata he identified fossils shells which were the time equivalent of Carboniferous formations in Scotland. He also made the radical discovery that sedimentary layers in the Permian rocks originated as glacial moraines (tillite). It was well recognised in the scientific community that there had been a recent ice age but the concept of ice ages in geological time had never been considered. From his observations on the dolerite-basalt assemblage Darwin correctly identified thermal metamorphic affects and the structural dislocation caused by dyke and sill emplacement. He also identified an extinct volcanic vent and its associated tuff, lava and breccia debris.
During his geologically-oriented forays Darwin was puzzled by the unnatural juxtaposition of different rock formations including the igneous rocks. He could not know his investigations were within the Derwent River rift system, a multiple faulted graben, however, he did recognise the rock formations became less complex west of the Mt Wellington summit.
From his experience in South America, Darwin noted uplift and subsidence of terrain associated with seismic activity and was familiar with raised strand lines. These he observed in several places round Hobart and correctly deduced the land had risen relative to sea level. He also distinguished between raised shell beds due to tectonic forces and middens. Regional uplift around Hobart was confirmed when he identified perched stream channels in the upper reaches of the Derwent river. These features forced him to consider, heretically, that the land had not risen but sea level had dropped. This was another new concept for the scientific community of the day. Again, he did not discuss his theory since he feared for his professional reputation.
Fauna, Flora and the Environment. At the commencement of the HMS Beagle expedition Darwin had made his reputation as an authority on English beetles, He collected them round Hobart and was fascinated by the size of their lethal mandibles and their evolutionary function. He also noted with interest how quickly native dung beetles adapted to bovine and ovine dung in place of marsupial dung, grist for 'survival of the most adaptable'. While voyaging on the Beagle, Darwin became a world authority on barnacles.
On Mt Wellington Darwin marvelled at the giant tree ferns; commercial activity has now pushed this species to extinction in this region. He noted that the sub-alpine flora on Mt Wellington commenced around 2000 feet.
By 1832, thirty years after first settlement, the stream supplying Hobart's water supply was contaminated and rendered undrinkable due to the establishment of a brewery upstream. When Darwin arrived in 1836 environmental degradation of southeast Tasmania was evident. The native land management regime had been superseded and native grass had been replaced by less robust English pasture. Large Forester kangaroos and the Thylacine were verging on extinction. John Gould, ornithologist, a few years later, noted that flocks of parakeets over Hobart were in decline.
Evolution and Social Anthropology. By 1836 Darwin was already accumulating ideas for The Origin of Species (1859) and the Descent of Man ((1871). During his time in Hobart his mind had become much exercised by concept of "it is not the strongest of the species that survives, it is the one that is most adaptable to change"- a tenet based on his observation of cultures in Africa, South America, the Pacific and Australia. He considered the nature of 'civilisation' and its global variability. Darwin was a 'man of his time' and considered Britannic guidance was the way to a natural and prosperous world order. This opinion was based on his observation and knowledge of animal dominance. It was with misgiving that Darwin realised this philosophy could be applied to the hierarchy of human races or ethnic groups where the natural world order was one of increasing dominance. Darwin considered a dominant species would always prevail over a weaker. By the time of his return to England in late 1836, Darwin was of firm view that mankind (Homo sapiens) was subservient to the same natural processes as other animal species. Darwin carried this to the conclusion in his treatise The Descent of Man in which he wrote "the grade of civilisation seems to be the most important element in the success of competing nations". In retrospect, based on subsequent history, it seems inevitable that Professor Jared Diamond, UCLA would write Guns, Germs and Steel.
Conclusion. Charles Darwin in Hobart Town is an enthralling account of the early colonial social scene and its dominating natural environment. This recently established colony becomes a crucible where he considers the nature of mankind.
The book is enjoyable as a light read, however, fundamental issues are identified that warrant serious consideration.

John Hill (noted Australian geologist)
---
---
Click here

to purchase the reviewed book.
---
---
Continue reading →
Eddys test
Sample text for test post
Continue reading →