The Northern Branch of the Royal Society of Tasmania, invites you to a public lecture by Dr Ian Kidd, at 1.30pm on Sunday 24 September 2023. The lecture will be held in the Meeting Room, QVMAG, Inveresk, Launceston.
Admission is free for members of the Royal Society of Tasmania. General admission – $6. Students, QVMAG or TMAG Friends, and members of the Launceston Historical Society – $4. Full Covid vaccination and the wearing of face masks are highly desirable.
Abstract
For many years since European settlement, the Tamar/kanamaluka has been seen as a unique system and management decisions were based on riverine science with dire consequences for estuarine health and sedimentation. Poor decision making and the paucity of knowledge/science continued into this century in what must surely be a classic Dunning-Kruger scenario. With hysteresis now clearly evident, remediation requires a greater understanding to that which created the present state. Solutions to provide such remediation will be presented.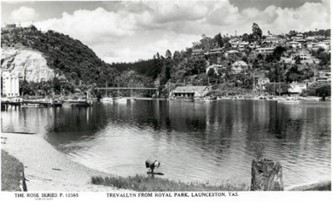 Dr Ian Kidd graduated from UTas (1980) with a BSc in physics. He worked in various roles from tutoring, the public service, to building, before completing a Graduate Diploma of Computing. He spent 20 years in the computer industry before assisting Prof Jenny Davis with research into the Tamar/kanamaluka. That assistance became an obsession and Ian completed a PhD on the topic of the Tamar estuary in 2017.