The Northern Branch of the Royal Society of Tasmania invites you to a public lecture by Tanya Ringuet, at 1.30pm, on Sunday 26 November 2023, in the Meeting Room, QVMAG, Inveresk, Launceston.
Admission is free for members of the Royal Society of Tasmania, and members of the Geological Society of Australia. General admission – $6. Students, QVMAG or TMAG Friends, and members of the Launceston Historical Society – $4. Full Covid vaccination and the wearing of face masks are highly desirable.
---
The Big Picture design for learning is centred around students learning through personal interests, with an emphasis on real-world learning with expert mentors in the community. The International Big Picture Learning Credential puts the 'person' back into educational assessment so that young people exiting schooling do so with a rich, customised portrait of their abilities that offers meaningful, accessible information to end-users in the wider community, while allowing students significant agency in the way they are represented.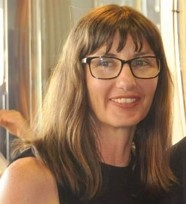 Tanya Ringuet has over 30 year's experience as an educator and school leader. Based in Launceston, she is currently seconded to Big Picture Learning Australia as the International Big Picture Learning Credential Coordinator and Big Picture School Coach (Tas). Her role involves overseeing credentialing processes for students within the global Big Picture Learning network. Committed to maintaining the validity and integrity of the credential, Tanya is part of a team that contributes significantly to the network's objective of empowering students for a dynamic future.