Exploration of volcanoes in our oceans is frontier science.  It is the focus of an AGU Chapman Conference on Submarine Volcanism: New Approaches and Research Frontiers. The conference will be held here in Hobart between the 29th of January and the 3rd of February 2017, gathering many of the world's experts in this field.
The conference organising committee invite The Royal Society of Tasmania members to a series of exciting evening public lectures. Bring along your family and friends! All will be held in the Menzies Centre, Lecture Theatre 2. 
LECTURE 1: Monday 30th of January 6-7 PM (Australian Eastern Daylight Savings Time) 
Professor Deborah Kelley (University of Washington, USA).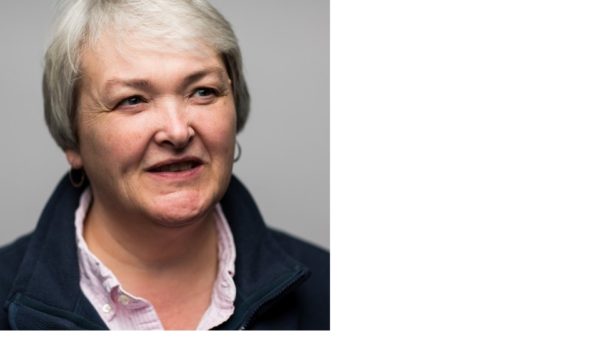 Title: Bringing Underwater Volcanoes, Hot Springs, and the Life That They Host Directly Into Your Living Rooms Live 24/7
Professor Kelley's research is on active submarine volcanoes, hydrothermal vents and associated life. She is director of the National Science Foundation Oceans Observatories Initiative where cables have been laid out across key sites in the northwest Pacific Ocean. Live, direct streaming of these sites is now accessible to anyone. Now we can observe the secrets of some oceanic volcanoes, just as we observe the stars. This is an exciting real-time experiment on large scale and allows scientists and educators to view some of the features of Axial Seamount Volcano, a volcano which is more than 400 km offshore and in water up to 5 km deep. Her talk will include videos of some of the amazing features of this very active volcano.
LECTURE 2: Tuesday 31st of January 6-7 PM (Australian Eastern Daylight Savings Time) 
Dr. Adam Soule (Woods Hole Oceanographic Institution, USA).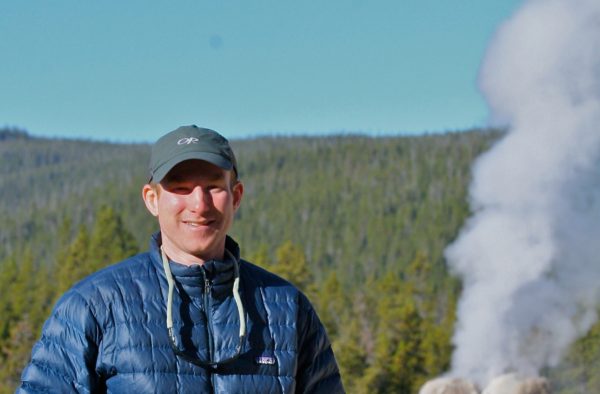 Title: Deep-Sea Synergy: Humans, Robots, and the Most Active Volcanic Systems on Earth
Dr Adam Soule investigates the dynamic interactions of heat and rocks in the deep earth with the crust and hydrosphere. He is involved in projects on mid-ocean ridges and young rifted margins with a special view to understanding submarine explosive eruptions. He is a veteran of many cruises exploring the floor of the oceans in a variety of tectonic settings including the East Pacific Rise, Mid-Atlantic Ridge as well as the Guaymas Basin near California. He is experienced in the use of robotic submersibles and his presentation will summarize the intersection of engineering and science that has led to the current use of underwater vehicles to study deep-sea volcanic processes. Through a discussion of some of the important discoveries in volcano science they enabled, he will explore how near- and long-term technological advances may shape the future volcanic research in the deep sea.
LECTURE 3: Thursday 2nd February 6-7 PM (Australian Eastern Daylight Savings Time) 
Dr. Cornel de Ronde (GNS New Zealand)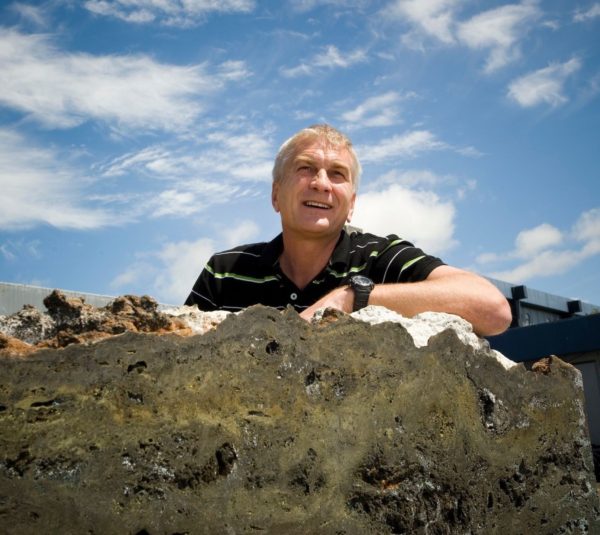 Title: Exploration of Intraoceanic Arc Seafloor Hydrothermal Systems: What do we Know?
Dr. Cornel de Ronde's  exploration of hydrothermal vents has revealed a world of remarkable spectacle, including 'lakes' of molten sulfur, chimneys expelling liquid CO2, spectacular eruptions on the seafloor and never before seen animals. The 6,900 km of intraoceanic arcs in the world equates to hydrothermal emissions equal to ~10% of that from the 60,000 km of mid-ocean ridges with a similar incidence of venting. Arc volcanos can host hot gas venting on top of cones, or in calderas, from near surface to water depths of 2 km. After expeditions to many volcanoes, including the long chain of underwater volcanoes that stretches from New Zealand north to Tonga, Dr. de Ronde has compiled information from over 50 volcanic systems, to recognize three main vent types. 5% of hydrothermal vent systems are volcanic and are in various stages of eruption. The second, most common type (75%) expel magmatic gasses that have interacted with seawater near the seafloor and the third type forming 20% of hydrothermal vents expel less gas, but emit plumes of metal complexes rich in copper, zinc and gold.
For more information please visit the website
http://chapman.agu.org/submarinevolcanism/
Any enquiries contact Dr. Karin Orth
(03)6226 1921