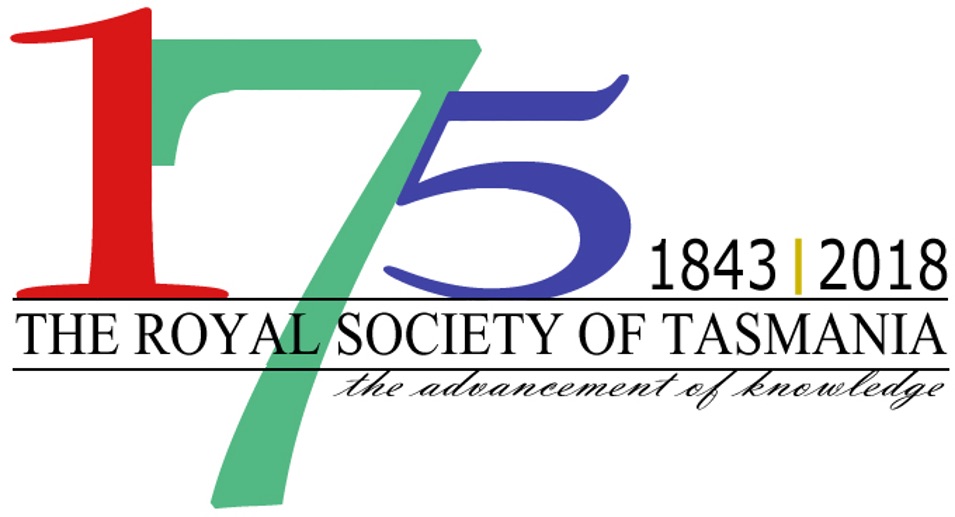 In October 2018, the Royal Society of Tasmania will be celebrating 175 years – a terquasquicentennial anniversary.
The Royal Society of Tasmania was the first Royal Society to be established outside the United Kingdom
The Society was founded in 1843 by Sir John Eardley-Wilmot, Lieutenant Governor, as the Botanical and Horticultural Society of Van Diemen's Land. Its aim was to 'develop the physical character of the Island and illustrate its natural history and productions'. Queen Victoria became Patron in 1844 and the name was changed to The Royal Society of Tasmania of Van Diemen's Land for Horticulture, Botany and the Advancement of Science. Under the Act of Parliament passed in 1911, the name was shortened to The Royal Society of Tasmania.
Today, with the aim of 'the advancement of knowledge', the Society is flourishing and still an important part of Tasmania's scientific and cultural community.
To celebrate this significant milestone, the Society has put together an inspiring program of events in addition to its usual lecture programs.
30 August 2018
Royal Society of Tasmania Medal Presentation and Lecture
Government House, Hobart
30 September 2018
Queen Victoria Museum and Art Gallery (QVMAG) – Inveresk, Launceston
16 October 2018
Government House, Hobart
6 November 2018
Tasmanian Museum and Art Gallery (TMAG) – Dunn Place, Hobart
10 November 2018
Dinosaur Picnic
Royal Botanical Gardens, Queens Domain, Hobart
25 November 2018
Queen Victoria Museum and Art Gallery (QVMAG) – Inveresk, Launceston
Nov – Dec 2018
Poles Apart Exhibition
Morris Miller Library foyer, UTAS, Sandy Bay Campus
7 Dec 2018 – 5 May 2019
Tasmanian Museum and Art Gallery, Dunn Place, Hobart
27 January – 24 February 2019
Lady Franklin Gallery, Ancanthe Park, Lenah Valley, Hobart
March 23–24 2019
Stanley Burbury Theatre – University of Tasmania, Sandy Bay Campus
21 March – 11 June 2019
Tasmanian Museum and Art Gallery, Dunn Place, Hobart