The Northern Branch of the Royal Society of Tasmania, invites you to two public lectures by PhD candidates Misha Anstari and Stan Kaine, at 1.30pm on Sunday 22 October 2023. The lecture will be held in the Meeting Room, QVMAG, Inveresk, Launceston.
Admission is free for members of the Royal Society of Tasmania. General admission – $6. Students, QVMAG or TMAG Friends, and members of the Launceston Historical Society – $4. Full Covid vaccination and the wearing of face masks are highly desirable.
---
Misha Anstari will discuss how regular exercise is key to preventing and managing type 2 diabetes mellitus (T2DM) as it improves blood glucose control. However compliance to exercise is poor. Eccentric exercise, which involves the muscle lengthening under load is less metabolically demanding on the body,  and may be an attractive alternative to conventional exercise. This research investigates the use of downhill walking (eccentric exercise) on the management of blood glucose control and other health-related parameters.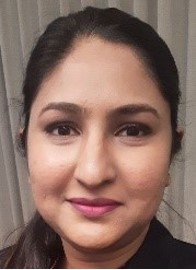 Misha is a professional physiotherapist who is currently pursuing her Ph.D. at the University of Tasmania. Her research is centered around the use of eccentric exercise to manage blood glucose levels in individuals with type 2 Diabetes mellitus. She earned her Bachelor's and Post-professional Physiotherapy degrees in Pakistan, where she also worked as a clinical therapist and taught before starting her Ph.D. program at UTAS.
---
Stan Kaine will discuss how, in a data driven world, access to up-to-date sea state information that could affect vessel safety is paramount. Research is being undertaken to convert the six degrees of vessel accelerations into sea state to allow unsafe situations to be avoided by both the vessel capturing the data and other ships transiting the area via AIS transmissions or the internet. Machine Learning is a key component in making this information available in near real time.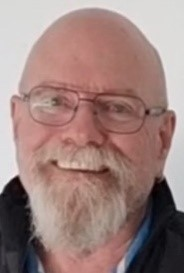 Stan founded a software development company, Point Duty, in 2004 with an initial mission to help track the flow of child abuse material over the internet and assist Law Enforcement to find the perpetrators. The company now has a broader data capture and analytics function.
Stan's degree is in Computer Science, which when coupled to a Diploma in Mechanical Engineering and a Diesel Fitting Apprenticeship gives him a unique insight into boundaries between IT and the "Real World".