The Royal Society of Tasmania, Northern Branch, invites you to a public lecture on Sunday 28 November 2021 at 1.30 pm, by Emeritus Professor Greg Woods.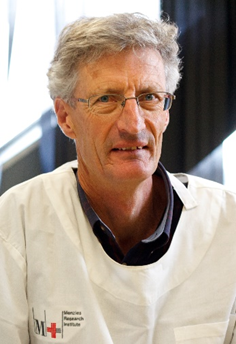 You may, if you wish, attend the lecture in person ​at the Meeting Room, QVMAG at Inveresk, Please register your intention to attend in person by calling Chris Beswick on 0417 330 118 or sending an email to apcachris@gmail.com.
Admission is free for members of the Royal Society of Tasmania. The charge is $4 for students, QVMAG Friends, TMAG Friends, and members of Launceston Historical Society. General admission is $6.
Alternatively, you may view the lecture remotely via ZOOM. In this case you must register in advance to ensure that you receive an email containing instructions for joining the webinar on the day of the talk. Click here to register for ZOOM.
Click here to view the latest flyer for the event and print if necessary.
Transmissible cancers are rare. However, Tasmanian devils are dying from two transmissible cancers that comprise Devil Facial Tumour Disease (DFTD). Both cancers arose from Schwann cells that avoided immune elimination. Research is revealing why devils appear to be susceptible to these transmissible cancers. Promising vaccine research and field observations that some devils can recover from DFTD provide hope for the devil population's future.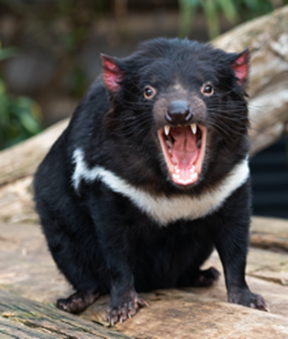 Greg Woods' (PhD, FFSc [RCPA]) lifelong interest in immunology has led to studies of T cells, leukaemia, UV irradiation, tumour immunology, dendritic cells and Devil Facial Tumour Disease in laboratories in Hobart, Toronto, London and Scotland. Awards include a "Eureka Award for Environmental Science" and the "ASMR Research award in Recognition of Distinguished Service to Medicine, Science and Community".
---
Generously supported by