The Royal Society of Tasmania, Northern Branch, invites you to a public lecture by Dr Allison Trimble at 1.30 pm on Sunday 25 September 2022 in the Meeting Room of QVMAG (Inveresk). Full COVID vaccination and the wearing of face masks are highly desirable for anyone attending in person.
Admission is free for members of the Royal Society of Tasmania. The charge is $4 for students, QVMAG Friends, TMAG Friends, and members of Launceston Historical Society. For all others, admission is $6.
You may if you wish view the lecture remotely via ZOOM. In this case you must register in advance to ensure that you receive an email containing instructions for joining the webinar on the day of the talk. Click here to register for ZOOM.
Click here to view the latest flyer for the event and print if necessary.
---
How much legal knowledge do school principals have, and how accurate is it? This presentation is based on a PhD study conducted in Tasmania concerning the impact of legal issues on school principals and their schools. It examines the legal literacy of Tasmanian government, Catholic and Independent school principals and asks whether they should really become lawyers.
Allison is a researcher in the School of Education at the University of Tasmania, based in Launceston. She has qualified in both Law and Education and combines those professional interests in her research on Education Law. In 2018 Allison was awarded the Australia and New Zealand Education Law Association Anne Shorten Prize for her PhD thesis, Education Law, Schools and School Principals.
---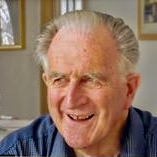 Elvin Fist has been associated with the Northern branch of the Royal Society of Tasmania in various roles since the 1960s when he became a regular attendee at meetings along with colleagues from the staff of the Launceston Teachers' College and later the TCAE/TSIT. Elvin was Chairman of the branch in 1995. He continued to be active into the early years of this century. He was Acting Chair in 2006, moving to Secretary the next year continuing in that role until 2010.
It is appropriate in honouring Elvin Fist to name a lecture about Education after him. Elvin spent his professional life in a variety of settings across the State. The major part of his career was as a teacher-educator involved in leadership roles in the Launceston Teachers' College and its successors, TCAE and TSIT, which later merged into the new University of Tasmania, Newnham campus.
---