The Southern Ocean is a critical component of the global climate system. The Southern Ocean Observing System (SOOS) coordinates the delivery of Southern Ocean data internationally and promotes sustained observing systems and syntheses of existing Southern Ocean datasets. The International Project Office is hosted by the Institute for Marine and Antarctic Studies (IMAS) at the University of Tasmania.
The Southern Ocean Observing System Symposium "Southern Ocean in a Changing World" was held in Hobart 14–18 August. Among the international delegates was a significant cohort of early career researchers from which future leaders in the field will emerge.
The RST offered a $250 cash prize for the best paper presented at the conference by an early career researcher. The SOOS Organising Committee chose the paper by Pauline Latour "Living on the edge: Response of deep phytoplankton communities to light, iron and manganese additions".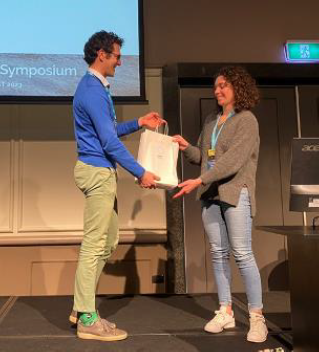 The papers by Safiyyah Moos – "Investigating the dynamics and exchanges across the ice-ocean interface in artificial sea ice"; and Ethan Campbell – "Antarctic sea ice formation and melt rates estimated from under-ice Argo observations" were highly commended.
RST member and Southern Ocean researcher Dr Ed Doddridge presented the RST awards at the closing ceremony of the symposium on 18 August. All three winners also received copies of the RST publication Poles Apart: Fascination, Fame and Folly.