Congratulations to Royal Society of Tasmania member, Mrs Joyce Mackey, on being awarded a Medal of the Order of Australia (OAM) in the 2023 Australia Day Awards, for service to community history preservation.
Joyce is an Honorary Costume Curator for TMAG at Narryna, an 1830s merchant's house and collection that tells the story of early colonial life in Hobart. In 2016 Narryna received a National Library of Australia Community Heritage Grant to undertake a significance and preservation-needs assessment of its nationally-significant costume collection. Over the Winter of 2018, Joyce led volunteers in upgrading the cataloguing and photographic documentation of the collection as it was rehoused, using archival materials provided for by a second successful grant application.
Joyce now curates both the textiles and costumes collections at Narryna, arranging their exhibition at events such as the "Ashes to Ashes" exhibition held as Narryna's contribution to the Dark MOFO program of 2015.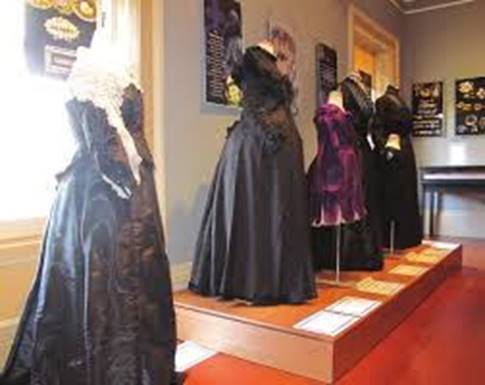 Joyce is also a highly accomplished lace maker. In 2017, Joyce designed and made a mixed bobbin lace pattern placemat of Tasmania's floral emblem of blue-gum leaves and flowers against a lattice fence, which was presented as part of an Australian official anniversary gift to celebrate the 50th wedding anniversary of Queen Margrethe II and Crown Prince Henrik of Denmark.
A beautiful lace bonnet, created in 2016 by Joyce to commemorate the memory of 1790's convict Mary Reibey, is now on permanent exhibition at Entally House in Hadspen.