Thursday 8 December, 5.45 pm for 6 pm, Royal Yacht Club of Tasmania, Sandy Bay
Members and guests are invited to join us for the annual Christmas Dinner ($70 per person) and Lecture. Please fill in and return the acceptance form (click here to download it) to admin@rst.org.au before 16 November.
The lecture, entitled "Fifty years in the law: A few chocolate frogs amongst the jelly", will be given by Magistrate Chris Webster AM.

Magistrate Webster will give an overview of his career and discuss four high-profile cases in which he has been involved as a lawyer and magistrate.
About Magistrate Chris Webster AM
Chris Webster graduated from the University of Tasmania in 1974 and then practised as a barrister and solicitor until March 2006 when he was appointed a Magistrate. He is still a Magistrate.
Whilst a solicitor in private practice he held several government appointments including Hearing Commissioner of the Human Rights and Equal Opportunity Commission, Senior Member of Administrative Appeals Commission, Chairman of the Parole Board, and Member of the Medical Council of Tasmania.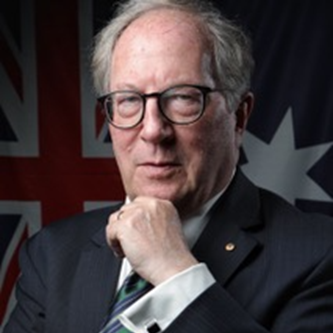 He was President of the Law Society of Tasmania in 1994 and is involved in Rotary, Community Based Care and the Hobart Community Legal Service. Chris was President of the Association of Australian Magistrates until 2021 and is a Life Member of the Australian Judicial Officers Association.
In 2021, in recognition of his contribution to the Law and the Community, he became a Member of the Order of Australia (AM).