At the Tasmanian Aboriginal Centre's flag-raising event on Monday 3 July, the first day of NAIDOC Week 2023, Rodney Gibbins was named Tasmanian Aborigine of the Year. This award is intended to recognise Aboriginal individuals who make outstanding contributions to improving the lives of members of the Tasmanian Aboriginal community.
Rodney Gibbins was recognised for his selfless and unwavering dedication to advance the negotiations for Treaty by means of an Aboriginal-led process. At the same time, Rodney has been advocating for Truth Telling as the essential context for achieving Aboriginal rights and recognition.
Rodney has generously given his time and experience to support these causes, both within and outside the Aboriginal community. He is also committed to developing the understanding of younger members of the Tasmanian Aboriginal community so they can reach their full potential and gain confidence in their own abilities and skills.
Rodney's connection with the RST began in February 2021 when, together with Michael Mansell, he spoke on behalf of the Tasmanian Aboriginal community at the paired RST-TMAG Apology to Tasmanian Aboriginal people.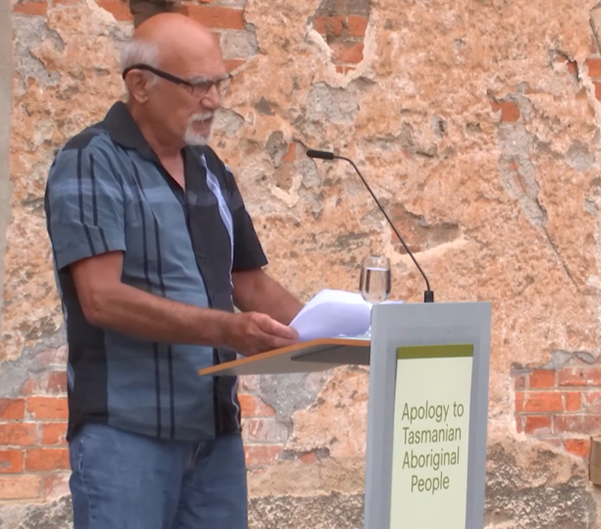 The text of Rodney's speech was published in the Papers and Proceedings of the Royal Society of Tasmanian December 2022 issue (Volume 156).
Rodney delivered an RST lecture in December 2022 entitled "Truth-telling and treaty as it relates to Tasmania now" (click here to view).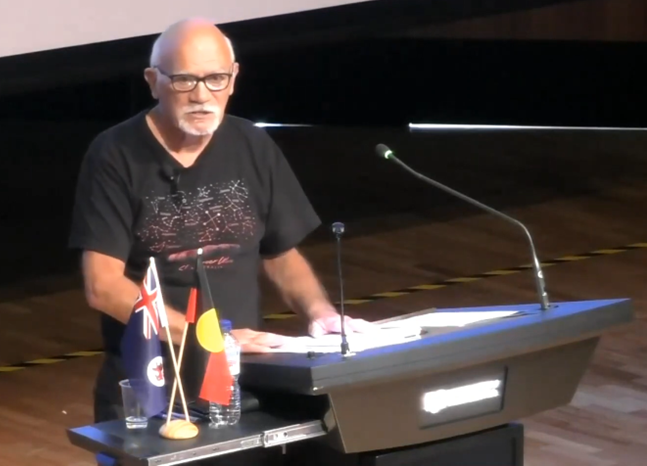 Congratulations Rodney!