Personal profile: Evelyn Lambeth
Evelyn is a PhD candidate in the history department at the University of Tasmania. Her research interrogates how colonial legacies manifest in current food systems. The PhD specifically looks at the pork industry, showing how environmental and public health issues are linked to the historical legacies of colonialism, empire building, industrialism, and capitalism. Evelyn is an active member of the Association for the Study of Food and Society (ASFS) and the Australian Food History Network (AFHN). She has worked across Academic institutions and museums in Tasmania as a recipient of the Humanities in Place Industry Engagement Scholarship. She has also worked across academic and museum sectors in Canberra through the Australia National University and the National Museum of Australia as a recipient of the Summer Scholars Program Scholarship for 2023. She is passionate about making humanities research more public-facing and using transdisciplinary research to make impactful change for vulnerable communities and the environment. Evelyn was also awarded a Westpac Future Leaders Scholarship for 2023 to support her graduate research.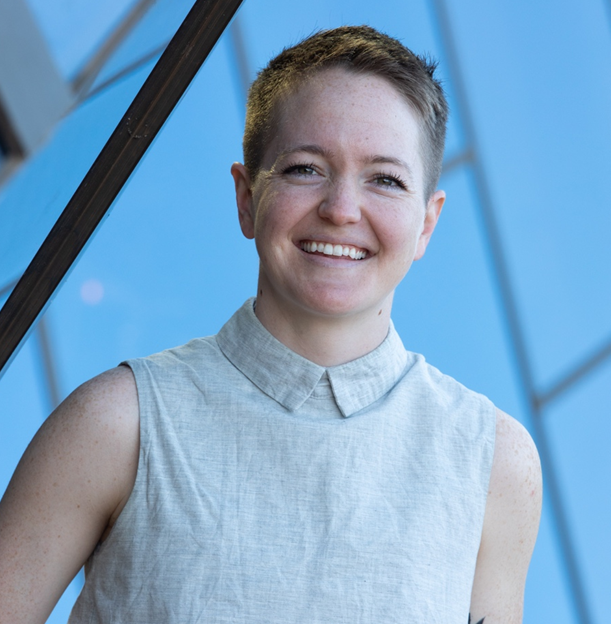 When she is not nose-deep in books, Evelyn enjoys running, rock climbing, kayaking, and being in nature. She plays in a community LGBTQIA+ basketball league and is an active gardener and food enthusiast. She loves ice cream, coffee, and blueberries.