At the recent Government House reception, held in honour of Louisa Anne Meredith on 28th September 2023, the Royal Society of Tasmania established the Louisa Anne Meredith Medal to be awarded every four years to a person who excels in any area within the arts or humanities or both.
The Medal honours Louisa Anne Meredith's contributions to the areas of natural history art, scientific art, literature and history and is to commemorate the exceptional whole-of-career contributions by a person in any area within the arts or humanities or both.
Louisa Anne Meredith (née Twamley) was a remarkable woman; a prolific artist, writer and social commentator. She was the first woman to be granted Honorary membership of The Royal Society of Tasmania in 1881. The RST has a large number of her sketches and watercolours in its Art Collection, as well as a number of her books in its Library.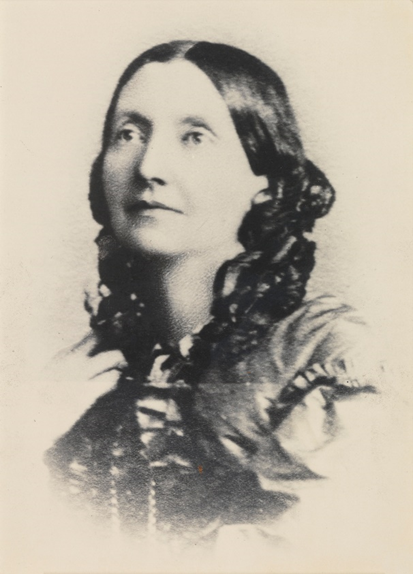 Louisa came to Tasmania with her husband, Charles, in 1840. She was already a published illustrator and author in England, moving in a circle of famous artists, poets and writers. She was an educated, intelligent and independent woman, a skilled artist and writer.
She proved to be a prolific artist and author while in Van Diemen's Land. She published over a dozen books during her life, many of them lavishly illustrated by her. In her books, she was considered most successful as a 'shrewd and cultivated' observer of colonial life. Her descriptions, particularly those of domestic conditions and of the natural environment, were praised by many contemporaries as among the most reliable and practical, and remain a valuable source for social historians.
In 1890, Louisa travelled to England to see her original watercolours for Some of My Bush Friends vol 2 – now part of the RST Art Collection – made into lithographs.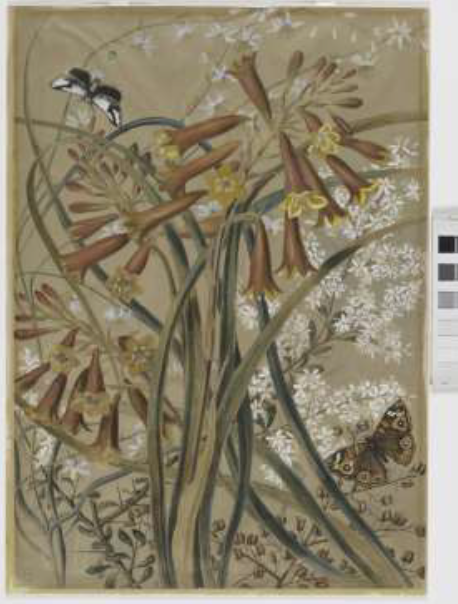 She wrote, 'For a woman of nearly eighty years of age to make the voyage from Tasmania to London, bringing a book to publish, was doubtless an exploit of less wisdom than valour; but my purpose is achieved, and I now hope to return and end my days among my children, in the pleasant colony to whose service my best efforts have been so long devoted.'
---
Although Meredith's books were aimed at a general market, her illustrations of the Tasmanian fauna and flora were always well researched and scientifically accurately drawn. During the nineteenth century, the study of Australian natural history acknowledged the work of the professional male scientists, but the contribution of women like Louisa Anne Meredith to the growth of this science in the colonies was often not recognised. However, her work was certainly highly regarded by the leading scientists of the time. Sir Joseph Dalton Hooker, Director of Kew Gardens, checked the proofs of the book to ensure that they were botanically correct; and Professor John Westwood, entomologist, checked the insects.
Meredith sent seaweed specimens to Jacob Agardh at Lund University in Sweden, who named several seaweeds for her, Bornetia meredithiana, Curdiae meredithiae, and in 1892 Agardh honoured her with a new genus, Meredith.
She also corresponded with Baron Ferdinand von Mueller, often called the greatest Australian botanist of the nineteenth century, who named Ewartia meredithae for her. In the past, John Gould had allowed her to copy illustrations from his books for her children's books.
Meredith's wildflower drawings won medals in exhibitions in Australia and overseas, notably in the Melbourne Exhibition of 1866.
Meredith contributed a great deal to the work of The Royal Society of Tasmania. Over several decades, she sent interesting specimens to the Royal Society Museum and presented beautiful and accurate watercolours of many specimens to the RST. These artworks were much admired at Royal Society meetings as being 'beautifully executed'. The Royal Society of Tasmania also purchased a number of her illustrations.
---
Conditions and nomination guidelines for the Louisa Anne Meredith Medal provided here