The Royal Society of Tasmania invites all members and supporters to a lecture at 3 pm on 3 April 2022 by Dr Lisa Gershwin. The lecture will be presented in person at the RST Lecture Room in TMAG (Hobart) and as a Zoom webinar. This lecture is free for members of the Royal Society of Tasmania.  Non-members are welcome to attend and donations are appreciated through our website or at the door. Suggested donation is $6; $4 for students and Friends of TMAG.
Attendance in person: Please register for the in-person lecture using this link. The password is RST. Eventbrite registrations close at 4 pm on Saturday 2 April.
Attendance via ZOOM: Follow this link to register for the Zoom webinar. After registering, you will receive a confirmation email containing information about joining the webinar.
Our oceans are becoming increasingly inhospitable to life—growing toxicity and rising temperatures coupled with overfishing have led many marine species to the brink of collapse. And yet there is one creature that is thriving in this seasick environment: the beautiful, dangerous, and now incredibly numerous jellyfish. The jellyfish population bloom is highly indicative of the tragic state of the world's ocean waters, while also revealing the incredible tenacity of these remarkable creatures.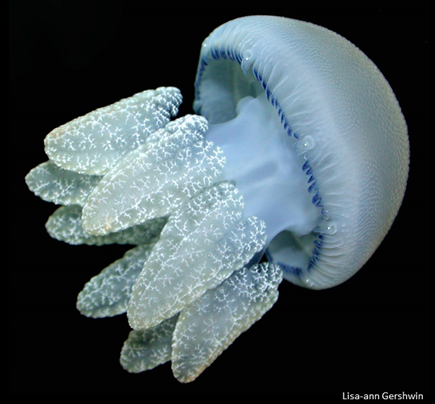 Lisa Gershwin is a marine ecologist and scientific communicator. Her research skills include nearly all aspects of pelagic invertebrates with particular focus on gelatinous species, including jellyfish bloom dynamics, taxonomy, stinger management, toxinology, paleontology, evolutionary biology, and field guide construction. She communicates via local, national, and international media, high profile feature stories and documentaries, blogs, social media, a science show on the radio, and authorship of the best-selling books "Stung! On Jellyfish Blooms and the Future of the Ocean" and "Jellyfish: A Natural History". She has more than 70 peer reviewed papers published, a half million dollars in competitive research funding, a Fulbright Fellowship, and more than 200 new jellyfish species and one dolphin discovered.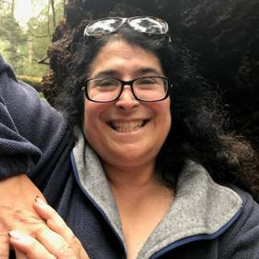 ---