The Northern Branch of the Royal Society of Tasmania invites you to a public lecture by Dr David Harris, at 1.30pm on Sunday 25 June 2023. The lecture will be held in the Meeting Room, QVMAG, Inveresk, Launceston.
Admission is free for members of the Royal Society of Tasmania. General admission – $6. Students, QVMAG or TMAG Friends, and members of the Launceston Historical Society – $4. Full Covid vaccination and the wearing of face masks are highly desirable.
The presentation will explore opportunities and technologies to facilitate decarbonisation of industrial systems through integration of renewable energy supply, storage and utilisation in practical commercial and industrial value chains.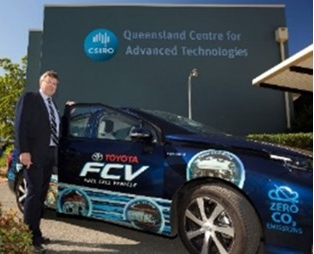 Dr David Harris is a Chief Research Consultant with CSIRO Energy, based in Brisbane, and led CSIRO's national low emissions and hydrogen-based energy research programs for more than 25 years. He now leads the development of major industrial scale programs and projects across multi-sector energy value and supply chains, focusing on supporting demonstration and deployment of practical energy technologies that enable large scale renewable energy production, storage, transport, and utilisation.