"Government House Tasmania — A Remarkable Story"
The Royal Society of Tasmania invites you to this lecture by Professor Kate Warner AC and David Owen following the AGM at the Royal Yacht Club of Tasmania, commencing at 4 pm on on Monday 7 March 2022.
Click on this link to view the formal notice of the AGM and nomination forms for vacant positions on The Royal Society of Tasmania Council.
This lecture is free for members of the Royal Society of Tasmania. Non-members are welcome to attend and donations are appreciated through our website or at the door. Suggested donation is $6; $4 for students and Friends of TMAG.
Please register your attendance in advance using this link. The password is RST. Eventbrite registrations close at 6 pm on Sunday 6 March.
The lecture will highlight content from Professor Warner and David Owen's recently published book "Government House Tasmania — A Remarkable Story". The two-volume book relates the history of Government House, covering architecture, art, gardening and landscape ideals, pioneering scientific endeavour, colonial administration, vice-regal families and staff, and the evolving use of the House and Grounds. The story is supported by historical paintings and drawings, maps, plans and early photographs.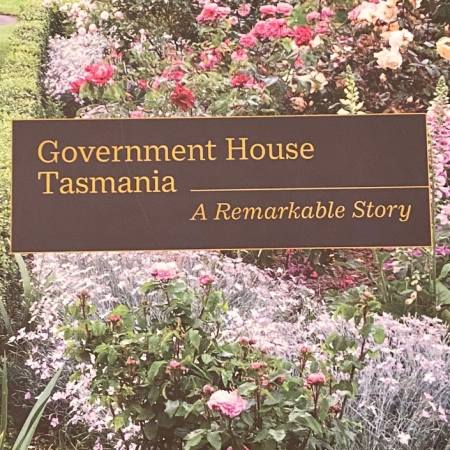 Professor Kate Warner AC is a barrister and solicitor whose career began as an Associate to the Chief Justice of Tasmania. Professor Warner then took an academic position at the University of Tasmania where she was appointed Dean of the Faculty of Law, Head of the School of Law and Director of the Tasmania Law Reform Institute. In 2014, she became Governor of Tasmania, and held that position until June 2021.
David Owen is the Official Secretary, Office of the Governor, Government House, in Hobart. He has wide responsibilities relating to events that involve the Governor and particularly those events held at Government House. David is also a much published writer of fiction and non-fiction, including the highly successful "Pufferfish" detective fiction series set in Tasmania.