The Royal Society of Tasmania, Northern Branch, and the Geological Society of Tasmania, invite you to a public lecture entitled "East meets West: the Geological Development of Northern Tasmania" on Sunday September 12, 2021, at 1.30pm, by Associate Professor Sebastien Meffre.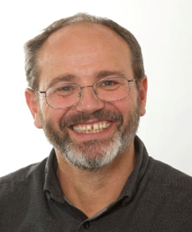 You may, if you wish, attend the lecture in person ​at the Meeting Room, QVMAG at Inveresk, No prior registration or notification is necessary.
Admission is free for members of the Royal Society of Tasmania. The charge is $4 for students, QVMAG Friends, and members of Launceston Historical Society. General admission is $6.
Alternatively, you may view the lecture remotely via ZOOM. In this case you must register in advance to ensure that you receive an email containing instructions for joining the webinar on the day of the talk. Click here to register for ZOOM.
Click here to view the latest flyer for the event and print if necessary.
---
Western and eastern Tasmania not only have contrasting rainfall and vegetation, but also have dramatically different geology. Each of the two parts of the island formed in different places at different times and came together in the Tabberabberan Orogeny, 400 million years ago. This lecture explores the contrasting geological events that have shaped the island.
Associate Professor Meffre is the head of Earth Sciences at the University of Tasmania. His current research interests include improving techniques for dating rocks, analysing gold from ore deposits, investigating contamination in Tasmanian rivers, and understanding the plate tectonic processes that have shaped the SW Pacific, SE Australia, and SE Asia.
---
Generously supported by