Joint RST and Beer Aquatic event
featuring Professor Pete Strutton
Date: Thursday 26 August, 6:30 pm – No registrations or tickets, but arrive early to secure a seat.
Venue: Hobart Brewing Company, 16 Evans St, Hobart
We all know that two-thirds of the Earth's surface is ocean, but did you know that land-derived particles can have a huge impact on the marine ecosystem? Marine life that lives thousands of kilometres from any land mass depends on land surface processes for key nutrients, and in the ocean-dominated Southern Hemisphere some of those processes are pretty surprising. In this special event, co-hosted with the Royal Society of Tasmania, Prof Pete Strutton will talk us through those processes, and the important business of how we can track this land-sea connection in the remote oceans of the world.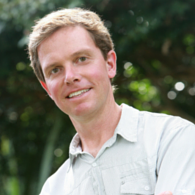 Professor Pete Strutton is a biological oceanographer at the Institute for Marine and Antarctic Studies. His field of research is the interaction between physical and biological processes in the ocean, and the consequences for ocean productivity and air-sea CO2 exchange. He has a PhD in Marine Science from the Flinders University of South Australia and has held positions at the Monterey Bay Aquarium Research Institute, Stony Brook University and Oregon State University before joining UTAS as an ARC Future Fellow in 2010. He is a Chief Investigator in the ARC Centre of Excellence for Climate Extremes.