The Royal Society of Tasmania, Northern Branch, invites you to a public lecture entitled "Breathing New Life" on Sunday October 24, 2021, at 1.30pm, by Tim Smallbon.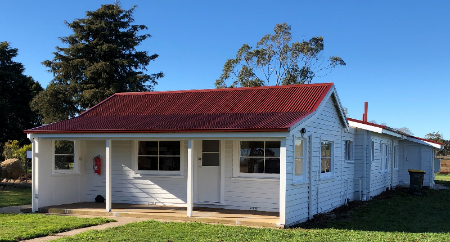 You may, if you wish, attend the lecture in person ​at the Meeting Room, QVMAG at Inveresk, Please register your intention to attend in person by calling Chris Beswick on 0417 330 118 or sending an email to apcachris@gmail.com.
Admission is free for members of the Royal Society of Tasmania. The charge is $4 for students, QVMAG Friends, TMAG Friends, and members of Launceston Historical Society. General admission is $6.
Alternatively, you may view the lecture remotely via ZOOM. In this case you must register in advance to ensure that you receive an email containing instructions for joining the webinar on the day of the talk. Click here to register for ZOOM.
Click here to view the latest flyer for the event and print if necessary.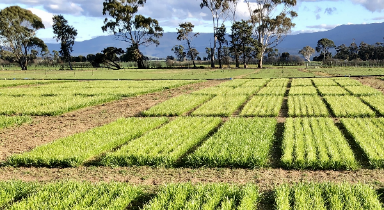 Breathing New Life outlines the journey of the Cressy Research Station, founded in 1937 and becoming a Land Army training centre through the war, then a farmer training facility, and then a centre of excellence for Tasmanian agriculture. But what has become of the Cressy Research Station today, and can it be revitalized with a new breath of life and scientific purpose?
Tim Smallbon has enjoyed a career in Tasmanian agriculture spanning almost 40 years. Always having a passion for applied science, detail and technical skill led him to train as a seed and vegetable crop agronomist. Embracing the challenge of lifelong learning, he completed a Master's degree by research within the last 5 years and was appointed Research Manager for Upper Murray Seeds to breathe new life into the Cressy Research Station.
---
Generously supported by