The Royal Society of Tasmania's is honoured to have Professor Geoffrey Blainey AC launch its most recent publication "Australian Mineral Discoverers" at the University Club, Dobson Street, Sandy Bay, on December 15, 4.30 pm for 5 pm.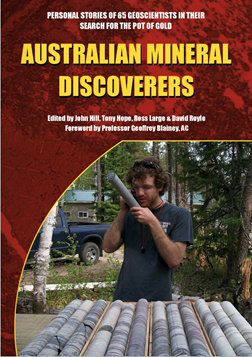 An absolute limit of 15 may attend the event in person (first come, first served). To attempt a registration click here.
You may find it more convenient to view the event online. Up to 400 places are available. Click here to request an online place.
Copies of the book may be purchased online at the Society's online shop.
Learn more about the book here.