Stories from the Royal Society of Tasmania Art Collection
---
2. Ann Eliza Buckland
Article prepared by the RST Honorary Curator, Dr Anita Hansen, for the March 2022 RST Newsletter.
Note: Some images may be enlarged by clicking on them.
Botanical drawings
After all the excitement and drama of last month's paintings, I thought we could look at some more serene – but equally beautiful – artworks this month.
The Royal Society of Tasmania's art collection contains six wonderful botanical drawings by little known artist Ann Eliza Buckland (1790–1873). Disappointingly, there is no record to indicate how or when the collection came to the Society – only that it appears on the 1965 Loans List.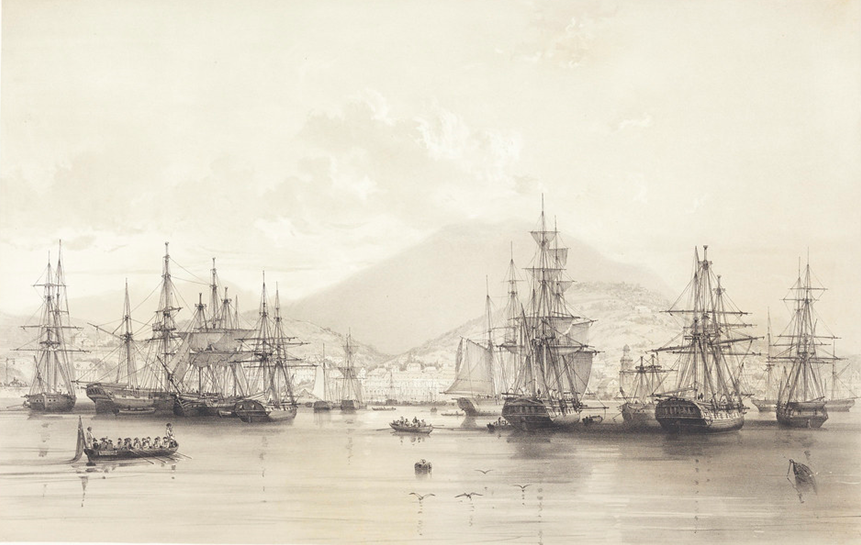 While Van Diemen's Land was still a penal colony there was a growth in the number of immigrants arriving in Tasmania in the 1830s and 1840s. Among these immigrants were free women from the educated classes.
Ann Eliza Buckland arrived in Van Diemen's Land aboard the Lillias in June 1841, with her children and her husband Charles (1789–1880). Another female natural history illustrator who features in the Society's art collection, Louisa Anne Meredith also arrived here in 1841.
As I mentioned above, little is known about Ann, but the same can be said of her husband Charles. He was employed at the Audit office as 'Clerk, 2nd Class' on the first of June 1841 on a salary of £280, which was quite a reasonable wage at the time. I could find no record to indicate if he came to Hobart for the position, or was appointed after the family moved to VDL.
They were not a young couple looking for adventure by emigrating to a new colony – Ann was fifty-one and Charles fifty-two – so it would be interesting to find out why they came here. Perhaps they felt there would be more opportunities for their children.
In any event, Ann also sought to occupy herself here. She and her daughter established a school at their home in Davey Street. The school offered 'instruction in Music, Singing, French, Drawing and Dancing'.
In her book Picturesque Pursuits: Colonial Women Artists and the Amateur Tradition Caroline Jordan writes of Lady Jane Franklin's rather scathing opinion of the type of education available to girls in Hobarton at the time: 'Lady Franklin thought the choice in Hobart was woeful, confined as it was to 'a few miserable schools in Hobarton … not deserving scarcely of the name'.
Caroline Jordan goes on to say: 'The type of school she was referring to was probably similar to the local 'dames school' where Mary Allport sent one of her children, established in Hobart in 1841 by amateur flower painter Ann Eliza Buckland'.
On July 30, 1841, this advertisement appeared in the Hobart Town Courier announcing the new school.
Musical Education – Mrs. and Miss BUCKLAND beg respectfully to inform the inhabitants of Hobart Town and its vicinity, that they purpose receiving pupils for instruction in the Pianoforte, Italian and English Singing, Dancing, French, and Drawing. Miss Buckland has had the advantage of the first masters in London, and is accustomed to tuition …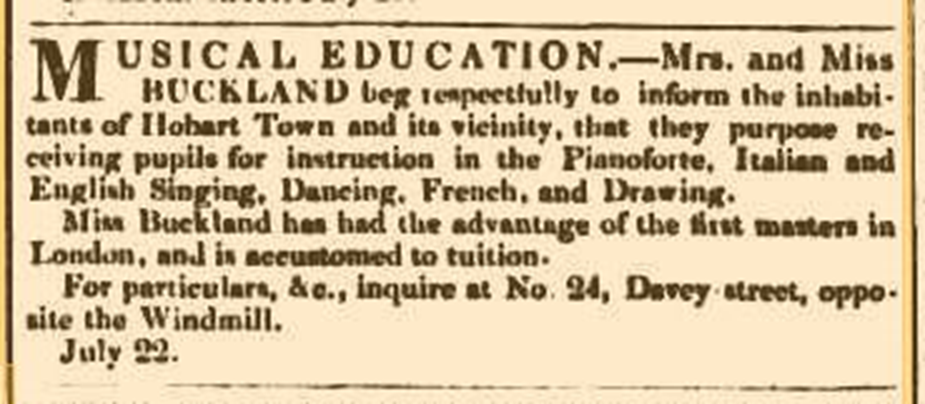 Botanical Illustration
In the beginning of the nineteenth century, painting, particularly the depiction of natural history subjects, was seen as a suitable pastime for young ladies of the middle and upper classes, and it would seem that Ann had received this degree of training at least.
While Lady Franklin was derisive of the type and quality of education provided to the girls of the colony, there is no doubt that Ann Buckland was a skilled botanical illustrator.
Her artworks featured in the Society's collection were drawn between 1847 and 1850, and show an artist experienced and accomplished at the observation of the specimen she is illustrating. All but one can be identified by species – something rarely achieved by an untrained artist.
It is a pity that not more is known about this artist and her work (often the case for women artists who are persistently considered only 'amateur or hobby' dabblers) for she has created a beautiful and accurate set of botanical drawings that rightfully deserve their place in the Society's art collection.
Aside
In my first article last month, I said I would end each piece by asking for help with researching the Society's art collection. If anyone has any more information about Ann Buckland and her art I would love to hear from you.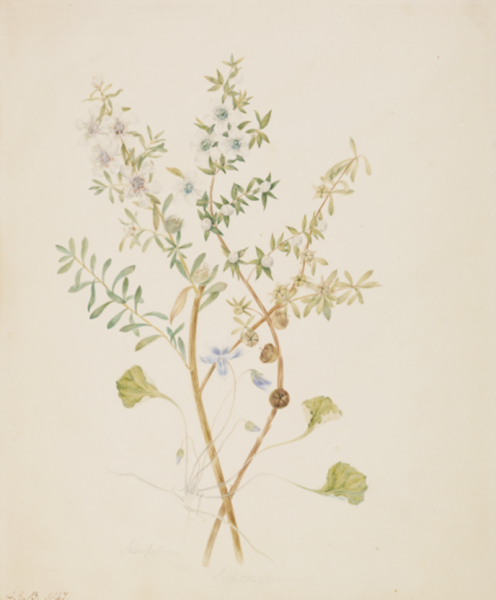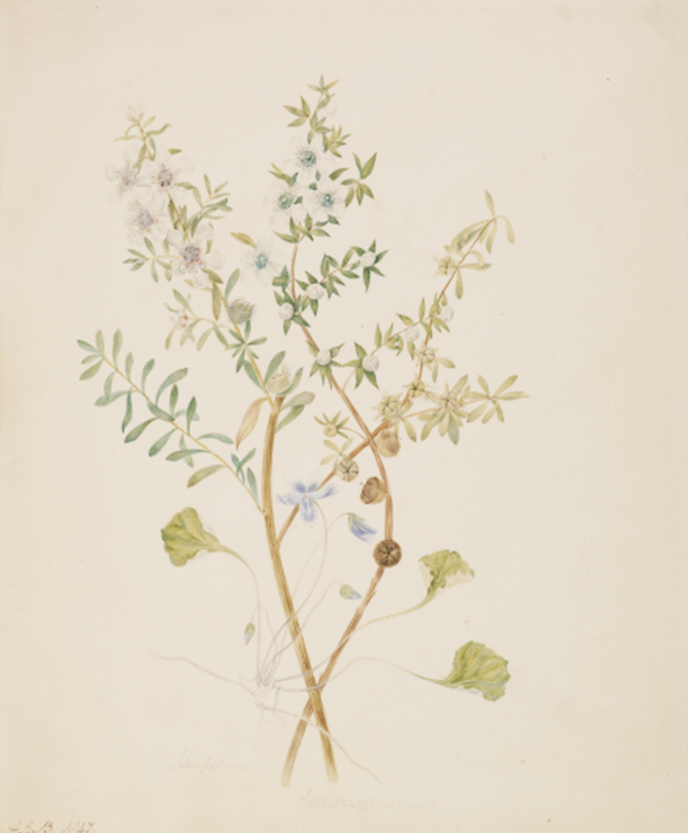 ---
The Royal Society of Tasmania's Art Collection is housed at the Tasmanian Museum and Art Gallery, Hobart.
Any queries, please contact the Honorary Curator, Dr Anita Hansen: anita.hansen@utas.edu.au