The Northern Branch of the Royal Society of Tasmania invites you to a public lecture by Dr Valeriya Komyakova, at 1.30pm on Sunday 28 May 2023. The lecture will be held in the Meeting Room, QVMAG, Inveresk, Launceston.
Admission is free for members of the Royal Society of Tasmania. General admission – $6. Students, QVMAG or TMAG Friends, and members of the Launceston Historical Society – $4. Full Covid vaccination and the wearing of face masks are highly desirable.
With close to half of the world's population residing in coastal areas, humans rely on marine environments for a range of services. These are supported by an extensive artificial infrastructure from purposely designed reefs, to piers and marinas. All marine infrastructure acts as habitat regardless of its primary role. The risks and opportunities associated with marine construction, including artificial reefs and future blue-sky possibilities, are explored.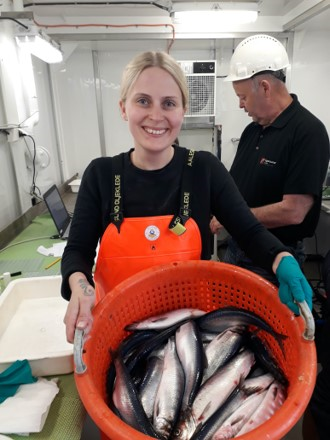 Dr Valeriya Komyakova is an environmental scientist who aims to understand and manage human impacts on the marine environment with a strong solution development focus. She has over 15 years' experience in the field of fish-habitat associations. Her work was the first to demonstrate potential ecological trap formation due to artificial reef deployments and pathways towards mitigation through improved reef design options.