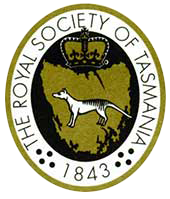 THE ROYAL SOCIETY OF TASMANIA
Memo to Members
Wednesday 18 March 2020
Dear Members,
Thank you all for such a strong start to the year for our Society, with a great turnout at our AGM on 1 March.
In response to the COVID-19 situation, the Council has taken steps to help protect the members of our Society and help prevent the spread of COVID-19 in the community.
The Northern Management Committee has postponed the Northern Branch AGM and lecture by Andrew Parsons planned for Sunday 22 March. The forward program of the Northern Branch for 2020 has been cancelled until further notice.
In Hobart, the lecture by Susannah Fullerton on 5 April has also been cancelled. We are sorry that these cancellations have been necessary, but the health of our members and guests must be the priority.
To conduct the necessary business of the Society, the Council and its Committees will continue to meet as scheduled, possibly via conference call. We plan to investigate the feasibility of delivering some lectures by livestream while it is inadvisable for larger gatherings to meet.
In the meantime, we will do our utmost to fulfil the Society's mission of 'advancing knowledge.' Our newsletter will continue. Papers are now being sought for our Papers and Proceedings – please consider contributing a paper, and encouraging your friends and colleagues to do likewise. Bursaries to secondary students will continue to be offered, and the Peter Smith Medal for early career researchers as well as the Doctoral Awards will be advertised a little later in the year.
We will keep you informed if the situation changes, and will post updates on our website and social media when possible.
Please feel free to contact the me at the Royal Society if you have any queries.
Yours sincerely,
Mary Koolhof
President
The Royal Society of Tasmania