The RST Doctoral Award is intended to recognise recent PhD graduates who have made significant advances in the course of their doctoral research. The value of the award is $1,000 (AUD).
Dr Zhen Zhou has been selected as the winner of the 2022 RST Doctoral Award. Dr Zhou is a medical scientist and completed her PhD at the Menzies Institute of Medical Research, University of Tasmania in 2021. The focus of her PhD research was primary prevention of cardiovascular disease and the use of lipid-lowering medications (known as statins) for elderly people.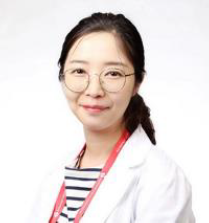 Cardiovascular disease is the top killer at the state, national and global levels. Tasmania has scored poorly in heart health, and the risk factors for developing heart problems are among the highest in Australia.
Dr Zhou's PhD results supported widespread use of statins for the primary prevention of cardiovascular disease in older adults, given that this treatment is relatively safe and widely tolerated. However, statin use does not have a mortality benefit and many questions remain. Large, randomised trials over several years are required to fully understand the role of statins. In the meantime, Dr Zhou's research will inform clinicians making judgments on the appropriateness of prescribing statins to their older patients.
Since graduating, Dr Zhou has taken up a National Heart Foundation Post-Doctoral Fellowship at the Menzies Institute of Medical Research.