The Royal Society of Tasmania will present its annual Postgraduate evening on the 2nd of October 2018 at 8pm at the Royal Society Rooms in Hobart.  
A number of outstanding PhD candidates from the University of Tasmania will give short lectures on their favourite research topics, followed by five minutes for questions. As usual, the  areas of research are diverse and fascinating.
Nicole Hellessey 
Nicole Hellessey is a PhD student with the Institute for Marine and Antarctic studies. Nicole was lucky enough to be chosen as an inaugural participant of the Homeward Bound Project in 2016 to raise awareness for women in STEM fields. Nicole is now a passionate advocate for women in science and an upcoming science communicator with the Young Tassie Scientists. When she's not busily working on her thesis or in the lab, Nicole is a single parent and medieval enthusiast.
Nicole is researching Antarctic krill diets and how they change seasonally, inter-annually, regionally and with the environment. Nicole's end goal is to help the krill fishery to become more sustainable by understanding when and where to harvest to maximise their omega3 outputs whilst minimising their krill catch. Nicole will be discussing the basics of krill biology and the krill fishery and how they both may change into the future. Everything from krill size and sex, to how much the fishery really harvests from the Southern Ocean will be put under the microscope and open for debate.
Shasta Henry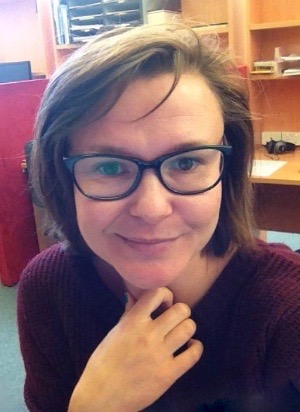 Shasta is a current PhD candidate at the University of Tasmania, where she is looking into the impact of wildfires on alpine invertebrate communities. After graduating with Honors in invertebrate ecology, Shasta interned at the Smithsonian National Museum of Natural History in Washington DC, assisting in the identification of new species of beetles from the Amazon. They even named an insect named after her.
As a 'Young Tassie Scientist' she teaches school kids the difference between bugs and beetles, and how to grow up to be a scientist. As an independent Science Communicator she talks about insects as technology, on farms, under your skin and on your plate. Shasta is the entomologist on call for ABC radio Hobart and a member of the Australian Entomological Society Conservation Committee.
There are 1 million species of insects named in the scientific literature. But there are an estimated 5.5 million species of insects globally. That leaves a conservative 80% of species unnamed. Looking at insects in a quiet place like Tasmania it is likely, if not necessary, that you'll name a species or two. A scientific name, as unique and specific as the species themselves is an international label used to file and access the knowledge we possess about any particular species. So what does that process of filing and acquisition look like when the file does not have a label; when people start stuffing papers into neighboring files or stuff has simply not been filed at all? A treasure hunt ensues! A (hopefully) thrilling account of the sleuth work involved in identifying the Tasmanian golden sun cockroach.
Peter Lynch
Peter Lynch is a graduate of the Canberra School of Music (performance), Monash University (musicology) and The University of Melbourne (education administration).  He has taught at the Victorian College of the Arts, The University of Melbourne, the Melba Memorial Conservatorium of Music, and the Conservatorium of Music, University of Tasmania. From 1999 to 2008, he was Director of Murray Conservatorium, Albury. In that capacity, he established two orchestras, a number of smaller ensembles and presented numerous public concerts featuring staff and students together with recitals by many of Australia's finest performers and composers. For forty years, Peter examined in Australia and overseas for the Australian Music Examinations Board. As a classical guitarist, he has performed, broadcast and recorded as soloist and in ensemble with some of Australia's most highly regarded musicians. These include Prudence Davis and Jeffrey Crellin (Images) and Jane Rayner (Cloud Eight: Australian Music for Flute and Guitar). His MA thesis on Gertrude Healy, the noted Australian violinist, was recognised by way of an entry in the Australian Dictionary of Biography and he is now awaiting the outcome of the examination of his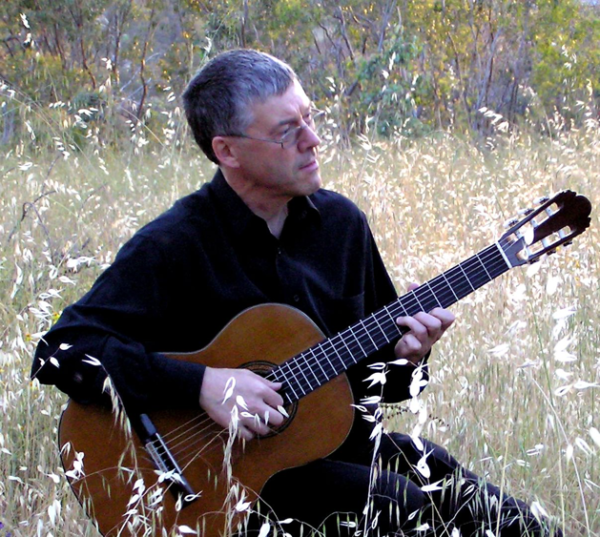 PhD on liturgical music in four Australian monastic communities. Peter and his partner Bronwyn, when not busy in their cottage garden, work in a voluntary capacity at the Catholic Archdiocese of Hobart Archives and Heritage Collection.
The Second Vatican Council heralded a period of immense and often unprecedented change for all Roman Catholics, particularly with regard to matters liturgical. Against the backdrop of Sacrosanctum Concilium, promulgated by Paul VI on December 4, 1963, and subsequent Vatican legislation, this research investigated, through an ethnographic methodology, the responses to the challenges and opportunities that arose through the process of liturgical reform within the Australian monastic context. The communities selected for this study were the Discalced Carmelite Nuns at the Carmelite Monastery in Kew, Victoria; the Trappist Monks at Tarrawarra Abbey in the Yarra Valley, Victoria; the Benedictine Nuns at Jamberoo Abbey, New South Wales; and the Benedictine Monks at New Norcia, Western Australia. The research focused on the liturgical music of each of these communities as it evolved over the period from 1960, two years prior to the commencement of the Council, to 2015, marking 50 years since its conclusion. It demonstrated that, through their collective commitment and the expertise of individual musicians from within their ranks as well as further afield, they resolved, to a large extent, the inherent tension between the demands of liturgical reform, particularly with regard to the vernacularisation of their liturgies and the concomitant necessity to develop sympathetic musical constructs, and the preservation of the treasury of sacred music, especially Gregorian chant. In so doing, they not only succeeded but excelled in meeting the challenge of the reform.