The Royal Society of Tasmania invites you to attend this lecture by Dr Imogen Wegman on Sunday 2nd May 2021 at 3 pm.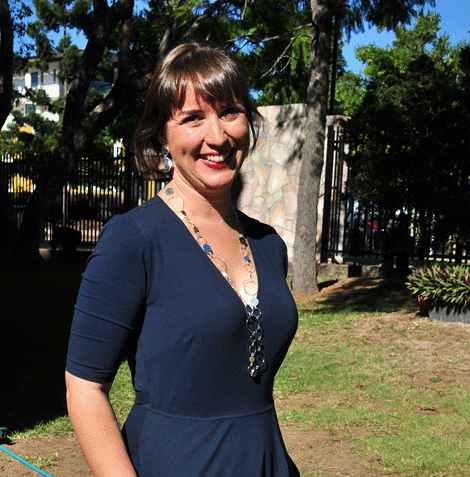 The lecture will be presented in person at the RST Lecture Room in TMAG (Hobart) and as a Zoom webinar. This lecture is free for members of the Royal Society of Tasmania. Non-members are welcome to attend and donations are appreciated through our website or at the door. Suggested donation $6; $4 for students and Friends of TMAG.
Attendance in person: Attendance in person is limited by current pandemic restrictions to 20. Please register for the in-person lecture using this link. The password is "RST". Eventbrite registrations close at midday on Saturday 1st May.
Attendance via ZOOM: Follow this link to register for the Zoom webinar. After registering, you will receive a confirmation email containing information about joining the webinar.
Abstract
Two years after the British established the colony of Van Diemen's Land, the government surveyor George Prideaux Harris begged his brother to send "all the paper you can muster". Harris was charged with recording the details of a fledgling colony, but paper was "very scarce and dear". This was life on the colonial front-line. In order to understand the visual records of exploration, we must also consider the circumstances of their creation: the constraints, expectations, and purposes of the surviving maps. This talk focuses on the messiness of exploration, as captured in the messiness of written forms. Inadequate equipment was translated into corrections, unruly labourers became inaccurate boundary lines, and vegetation froze into simple sketches. These charts were a mechanism of indigenous alienation, but they also captured the landscape before it was usurped by European ideas. With careful analysis it is possible to unpick some of the story.
Biography
Having grown up in Hobart, Imogen has a strong connection to her island home. She completed her undergraduate studies at the University of Tasmania, before moving to the UK to join the University of East Anglia's Landscape History MA program. Her dissertation examined the creation of 'isolated' parish churches – those that stand in the middle of a field, far from their village. She returned to Tasmania to complete a PhD in History at UTAS, examining the differences between land grants given to convicts and free settlers. Her research continues to examine the practicalities of life in the early years of a colony, using digital tools such as GIS (mapping) to understand the historic landscape and extract its stories. Imogen is now a Lecturer in History at UTAS, teaching into the Diploma of Family History and the Bachelor of Arts. She continues to nerd out about maps with her students, teaching them how to find and interpret them for their own research.
---