The Royal Society of Tasmania invites all members and supporters to a Zoom webinar on September 5, 2021 at 5 pm in which Dr Alessandro Silvano will present his RST Doctoral Award Lecture. Note the unusual time 5 pm.

This webinar will be presented from the UK so it will not be possible to attend in person.
To view the webinar on your own device, you must register in advance. Use this link to register. After registering, you will receive a confirmation email containing information about joining the webinar.
---
Dr Silvano will explore the oceanic processes that drive melting of the Antarctic Ice Sheet. Different processes lead to certain areas of the Antarctic Ice Sheet being more susceptible to rapid ocean-driven melting, while other areas are more resilient. He will describe the emergence of feedback between the ice sheet and Southern Ocean. Increased ice melting leads to warming of the oceanic waters surrounding Antarctica and has consequences for future sea level rise. Furthermore, increased melting of the Antarctic Ice Sheet affects the global ocean and its ability to store anthropogenic heat and carbon.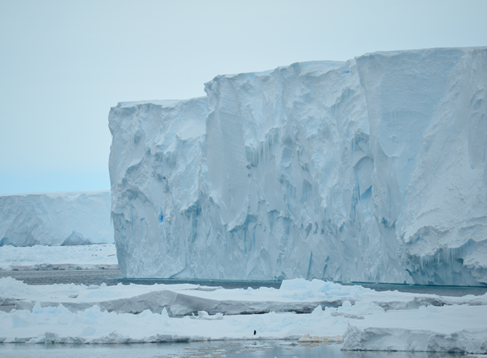 ---
Alessandro Silvano
Alessandro Silvano is a post-doctoral research fellow at the University of Southampton (UK), investigating how currents in the Southern Ocean regulate the oceanic heat transport toward the Antarctic Ice Sheet, causing ice melting and sea level rise. Alessandro has recently completed a PhD at the University of Tasmania and CSIRO, where he worked on ice-ocean interaction in East Antarctica, with a focus on the Totten Glacier. Dr Silvano won one of the 2020 RST Doctoral Awards.
---