The Royal Society of Tasmania, Northern Branch, invites you to a public lecture on Sunday July 25, 2021, at 1.30pm, by Dr John Whittington.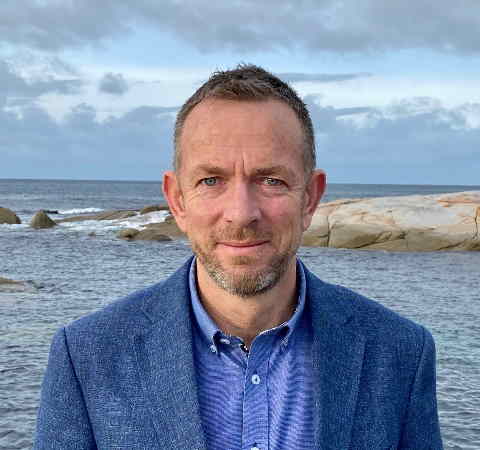 He will deliver a lecture on "Growing Australia's Blue Economy".
You may, if you wish, attend the lecture in person ​at the Meeting Room, QVMAG at Inveresk, No prior registration or notification is necessary.
Alternatively, you may view the lecture remotely via ZOOM. In this case you must register in advance to ensure that you receive an email containing instructions for joining the webinar on the day of the talk. Click here to register for ZOOM.
Click here to view the latest flyer for the event and print if necessary.
---
In the context of increasing populations and prosperity and a changing climate, global demand for food and energy will increase. Australia, with one of the largest Exclusive Economic Zones in the world, has enormous potential to increase seafood and renewable energy production sustainably. Realising this potential requires moving industries offshore into high quality but remote and exposed high-energy operating environments. This talk will focus on how the Blue Economy CRC is addressing these challenges to facilitate a step change in the value of Australia's ocean-based aquaculture and renewable energy industries.
John has a PhD from the University of Adelaide and worked at the State University of New York before returning to Australia where he worked for several Universities and CSIRO. He then spent a number of years in the Public Service, most recently as Secretary of the Department of Primary Industries Parks Water and Environment, and is now the CEO of the newly established Blue Economy CRC.
---
Generously supported by